GMs:  T-Boner and Dirty Gerbil
One to wear the crown, one to wield the mace!  Who wears the pants?  Last we saw, they both had one leg in facing opposite directions….who knows for sure!?!?  These co-GMs are here to use 1/4 brain and a +10 mace to keep us in line and sally forth into another year of fantastic hashing!
---
Hare Raiser: Any Cock'll Do
Any Cock'll Do loves hashing almost as much as she loves food. A fantastic harriette who knows the ropes and may be one of the sweetest people you've ever met.
Looking to hare a trail?  Send your preferred date(s) and trail descriptions/directions to the Hare Raiser, PghHareRaiser@gmail.com. 
---
Grand Master Emeritus: Moon

Think of Pgh-H3.  What's the first thing that cums to mind?  Did you think of beer?  Or tits?  No, you think Moon!
Moon is world-renowned.  He's hashed on six continents.  He's everywhere – Interhashes, weekends throughout the NE, Red Dress Runs, Free Beer, Beer Factor, Mega Hash, bashes, NYE…  the list is endless.  Besides traveling the world, Moon is a compulsive hare.  Haring 15 hashes per year is typical.  Moon keeps 2-3 flour companies in business.
Other Moon facts:  He is the reigning Pgh-H3 studmuffin thanks to his big arms and fancy push-ups. Moon is the father of Half-Moon.  Moon is infatuated with the Mercury Capri automobile.  Moon enjoys projects around his house that are measured in years.  Moon likes to build things ranging from a dollhouse for his granddaughter to a one ton 'mobile' hot tub for the Pgh weekend.
---
Religious Adviser: Scrum Guzzler
Scrum Guzzler, Scram Goosler…ayyy….you know this guy.  Coming from a background as a semi-semi professional rugger, Scrum has the wit, the extensive song collection, and the appetite for beer and debauchery to do the job well.  Job…who said job…we meant fun provider!
---
Four score and seven years ago (or something like that), Joey was an innocent lad who enjoyed bicycles, church outings and all thing Conservative.  A few of Joey's bicycle friends were involved in this hashing thing.  These friends included Moon, DJ and Weekend Gyn.  They convinced Joey to try hashing.  Joey hashed.  Joey liked it.
Now Joey is WMD.  WMD has enjoyed stints as GM and Haberdasher.  He is currently the Hash Cash.  WMD strenuously denies that hash funds paid for his tux.
"Pay your dues!"
---
On-Sec Team: The Black Clap, Death Marshall, T-Boner, T-Bag
---
Haberdasher: Wroughten Pussy
Wroughten is there to provide you with fresh threads after shiggy trails.  Hit him up for the latest in hash fashion.  A former GM, Wroughten opted for a more lucrative career in the hash.
---
Beer Wench: Random unfortunate soul, it could be you!
---
Hash Monsignor: Whiff Meister
Whiff began his Pittsburgh hashing career on Feb. 23, 1992, filed for divorce two weeks later and has never looked back. Many thank G that he's devoted his genius to hash songs rather than evil. A three-term Religious Advisor, he retired after the embarrassing episode with the goat, the beer wench and a foaming beef probe. He created and adopted the dubious title of Hash Monsignor and milks it for all the questionable value it's worth.
---
Hash Horn: Folker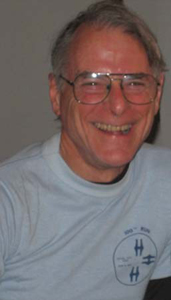 Folker started hashing in 1983, with the now-defunct Laurel Highlands Hash. His first Pittsburgh Hash was the 100th run in June, 1984.
His interest in folk music, folk dance, and general folking around was what earned him his hash name.
---
Webmasterbator Team: Moaning Lisa, Donkey-Ho-Te, The Black Clap, Steph Infection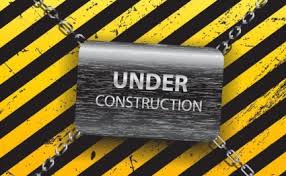 ---
Hash Curmudgeon: Golden Showers
Back in my day we'd hash up hill both ways in 2 feet of snow just to be rewarded with a single piss-warm beer.  Dues went to letters that were sent out informing you where the next hash would be; it wouldn't be wasted on some damn interweb page that you could access from anywhere.  Plus circle would be a single song so that we could get home in time for Matlock, and that's the way we liked it!
---